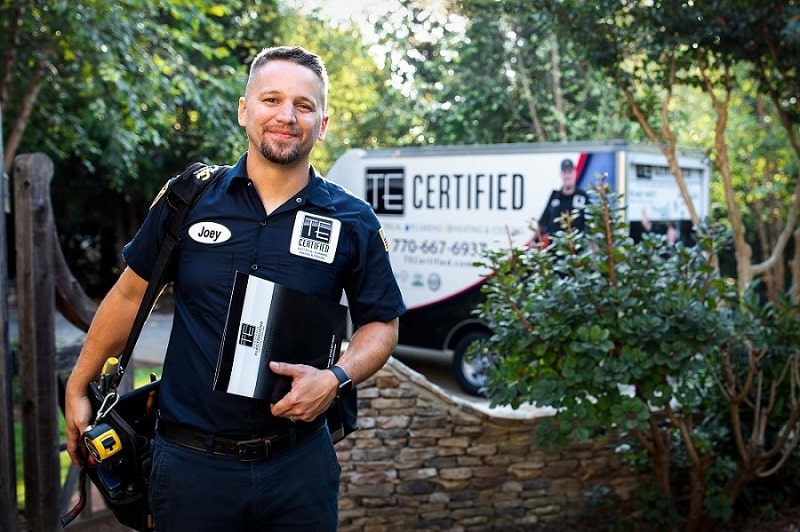 At TE Certified Electricians, we are staffed and equipped to handle any size electrical renovation. Our company has handled hundreds of electrical remodeling projects in Alpharetta so we know what to expect. We will help you with your electrical design and layout so that your project goes smoothly. Much time and money are wasted on remodeling projects due to poor planning. Scheduling is also a major part of remodeling.
We will help you coordinate your electrical installation with other trades and make sure your project goes in the order it should. Plus, we have the manpower to complete your project quickly. We can put two or three crews on your project with little lead time or notice and finish in a couple of days which would take weeks with a smaller company. Everyone knows when your remodeling, time is money.
Permitting is a breeze. We are registered in every county and major municipality in Metro Atlanta and carry a code compliance bond as required. We work regularly with our local inspectors and have a great track record which is important because failed inspections can really hold up a project. We will handle your electrical permit, coordinate your inspections, and make sure your project stays on track.
A lifetime quality warranty is what really sets TE Certified Electricians in Atlanta apart. We provide the best warranty out there, for life. This is important with larger projects where the stakes are high and some mistakes are inevitable. We stand behind our installations and if there is any problem with our work, we will fix it immediately. Our warranty calls get top priority so you don't have to wait.