We Install Landscape Lighting, Accent Lighting, Security Lighting & Motion Lights
Landscape lighting is decorative and functional lighting for your yard. There are two main types of lighting 120V and 12V. 12 volt or "low voltage" systems require a transformer to convert the 120V power from your home to 12 volts. 120V systems use the power directly from your home. There are many advantages and issues with both systems. The best system depends on your home and needs.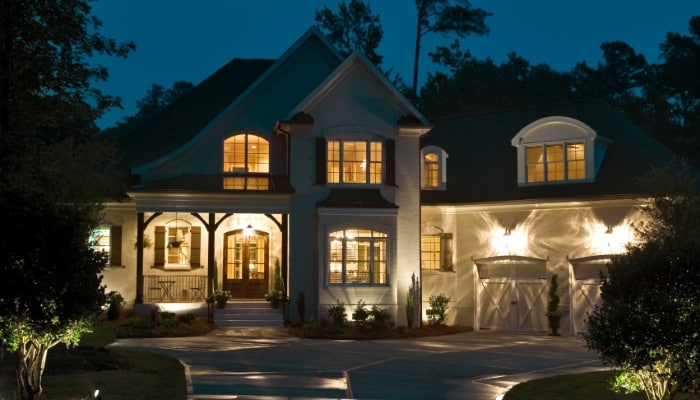 Impress Your Guests
TE Certified installs a full line of landscape lighting. Whether you want to create a beautiful evening oasis or just light your pathways, we can help. We install path lights, step lights, tree lights, column lights, gate lights, post lights, house lights, and more.
Want your house to look great, but don't know where to start? We offer lighting designs and layouts. Our certified technicians can walk your project, give ideas and suggestions, and even layout your entire system.
Lights not working? We can get those lights on again and make them stay on for good. Improperly installed lights, especially 12v systems, will never function correctly. Bulbs that constantly blow out are a good sign of an improperly installed system. TE Certified can identify the source of the problem and provide a permanent solution.
Expert Design And Installation From The Pros
Don't wait – let TE Certified's team of electricians bring you the power you need! Contact us or call (770) 667-6937.