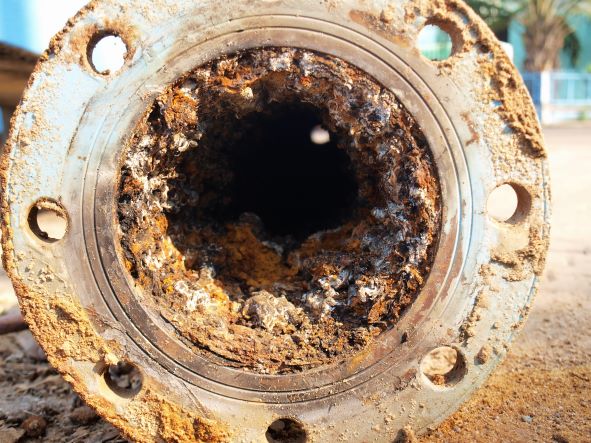 Do I need a Sewer Line Service?
Homeowners instantly recognize the need for a clogged drain service when they see sewage back up in their home or a broken pipe in their yard. What many people don't know is that you can avoid these emergency sewer line repairs by recognizing the signs of a failing plumbing system.
Have you heard unusual amounts of gurgling from your toilet or sinks? Are they draining slower and clogging more often? If you answered yes, it may be time for a sewer drain service. This is a great way to check the overall health of your sewer system to determine if it needs a sewer line repair or replacement. If your home needs these plumbing services, our team of experienced, professional plumbers is here to help!
Why Do Repeat Drainage Problems Occur?
Homeowners often think plush toilet paper or sanitary wipes cause clogged drains but the issue is more likely due to a faulty sewer system. A flawed sewer system is caused by poor installation or outdated material.
Older homes with dated sewer lines come at a higher risk of facing these kinds of plumbing issues. Other possible causes of drainage problems include roots obstructing a sewer line or breaks in these lines due to ground settling. Ultimately, a well-installed, up-to-date, and unbroken sewer system should make clogged drains a thing of the past!
What Can Be Done?
If you have a clogged drain our team of experienced plumbers can help by providing a drain cleaning. To clean a clog, a TE Certified plumber will snake the drain, a process which is sometimes called cabling or rooting.
However, if your drains back up often, we recommend thoroughly checking your sewer system with a diagnostic camera inspection. This allows you to see what is happening inside the system. After an in-depth camera inspection, we can help you determine which of our available solutions fits your needs, whether you need a sewer line repair or a sewer line replacement.
Snaking a drain and determining if you need a sewer line repair can be daunting tasks to tackle on your own. That's why our team of local plumbers is here to guide you through the process.
Call our office to learn more or to schedule an appointment.