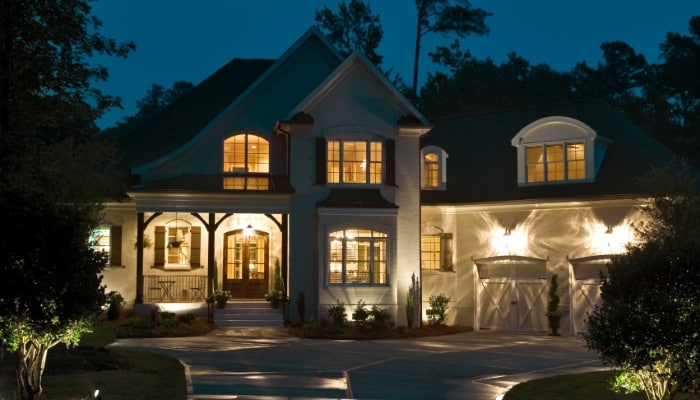 The colder months in and around Atlanta mean longer nights and more time outside in the dark. If you are like me, you might find yourself leaving for work in the dark and coming home in the dark. This will be especially true after daylight savings ends on November 3rd. It's time to check your home's flood lighting.
Now is the time to check your flood lights and make sure all the bulbs are working.
The motion sensors function properly.
The lights are pointed in the right direction for better security lighting solutions.
Places near Your Home to Check
Doors and Entrance Areas
The most important areas to light are entry points to your home like doors, gates, and garage doors.  Good flood lighting around your doors will deter criminals, help your guest find their way, and give you light to find your keys.  You spend the majority of your time outside during the winter months near or at an entry point to your home. So, doors are the primary focus when addressing outside lighting.
The best type of lighting  for your home's entrance are sconce lights with automated timers. These timers insure your sconce lights are on when you need them and you never have to worry about forgetting to turn them off overnight. They automatically adjust for seasonal time change, have no battery to change, and can be set on a randomized setting when your on vacation. TE Certified Electricians recommend only high quality timers, so we carry and install Tork brand digital timers.
Paths & Parking
Install flood lights near your guest parking and natural working paths around the home. For example, the walk to the mailbox, the steps to the guest parking area, the trash can area, etc. This will give you the functionality you need when you're outside your home, and warn you when someone approaches the house at night.  Flood lights should point away from the home and be mounted high enough to not blind you or your guests.
We recommend high quality motion sensors. Purchasing a cheap motion light leads to hours of headache and frustration (Believe me, we know!).  TE Certified Electricians carry and recommend the RAB Super Stealth 360 Degree Flood Light.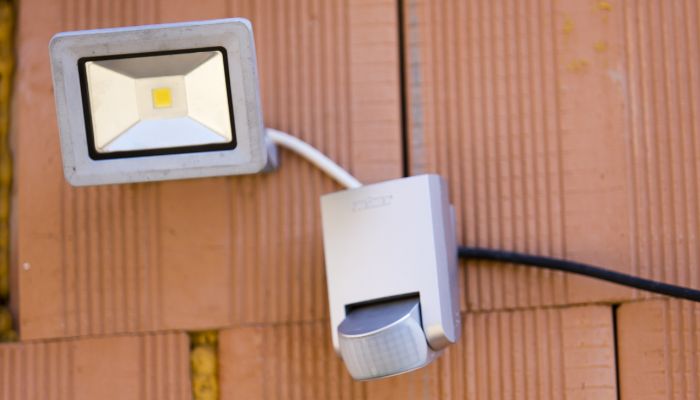 Unused and Not Watched Areas of Your Yard
Areas around your home that are hidden from direct view and rarely monitored are prime spots for would be home invaders and vandals. Place motion flood lights to cover any area of your home that you or your neighbors don't regularly see or monitor.
Examples are the sides of your home, bank yards, wooded areas, areas leading to common or public spaces, and sheds. The automatic lighting will help deter criminals by simulating a person spotting them and alerting you of the intruder. Also, if for whatever reason you find yourself in the side yard at night, you will have light too!